Thump! Bump!
Almost every other second, heavy concussions strike the cabin, launching me out of my seat. And this goes on for hours. Though Kamchatka is one of the most seismic active areas on our planet, its not earthquakes causing this buffeting. But its something that has been a constant companion on my three-week-journey through this wilderness in Russia's far, far east.
Its a rodeo on powerful horses through the taiga woods, crossing untamed rivers, along black sand shores and through the ashes left by gigantic volcanic eruptions. The Kamaz trucks, triaxial all-track beasts of sovjet production, are one of the few means of transportation in this rugged land, the only alternative being helicopter rides. Its not the most comfortable experience and some trips are almost going on for half a day, so you're required to bring quite a bit of patience and perserverance. But in the end, its an adventure in itself - and the places you'll see are worth the rodeo a thousand times. And now you're right in the middle of this journey.
A knife glistening in the sun
The means of transportation definitely play an iconic role throughout this trip, as the bumpy rides almost burned themselves into my memories. But of course the more exciting stories were written off these roads.
I got to know a lot of fantastic people - just to name a few: Sergej, the charismatic and intelligent vulcanologist ( if you should visit Kamtchatka, his Vulcanarium, a museum, is a must-see!), our mountain guides Wowa and Sasha who would probably wrestle a bear, or Valentina, the warm-hearted angel of our cooking crew.
And then there was this one encounter, on the shores of the Sea of Ochotsk, which kinda stands representative for the experience with the locals.
As July is peak salmon migration, the shores are filled with fishermen bringing out their nets to catch their share of the tons of fish streaming into the rivers. It has been a warm and sunny day, with only a mild breeze blowing from the ocean. Besides the trucks and 4x4s speeding along the sand, its a quite peaceful atmosphere, and me and a friend headed along the waves on a short walk. Couriously we observed the diligently working men, and approached a group who were loading their pickup truck with tons of freshly caught salmon. We had a quick chat with one of the guys who could speak a bit of english, and got gifted two of their fish. Such a kind gesture! After a short farewell we headed back to our group, proudly carrying our dinner for the evening in a plastic bag. On our way back though, another truck pulled up next to us. After lowering their car window, the driver asked us in broken english what we were carrying in that plastic bag. He proceeded to grab a leather sheathe from his dashboard and reveal a 30 cm blade, the polished blade glistening in the sun. Admittedly, I was a bit shocked and afraid - what were these guys up to? But ready to make my way out of this situation, the russian guys suprised us with their following words: "Trade?". As it turned out, they wanted to trade their blade against our fish. Politely we denied though, and the guys moved on, and so did we. Polite and kind, but a wee bit crazy, these locals, aren't they?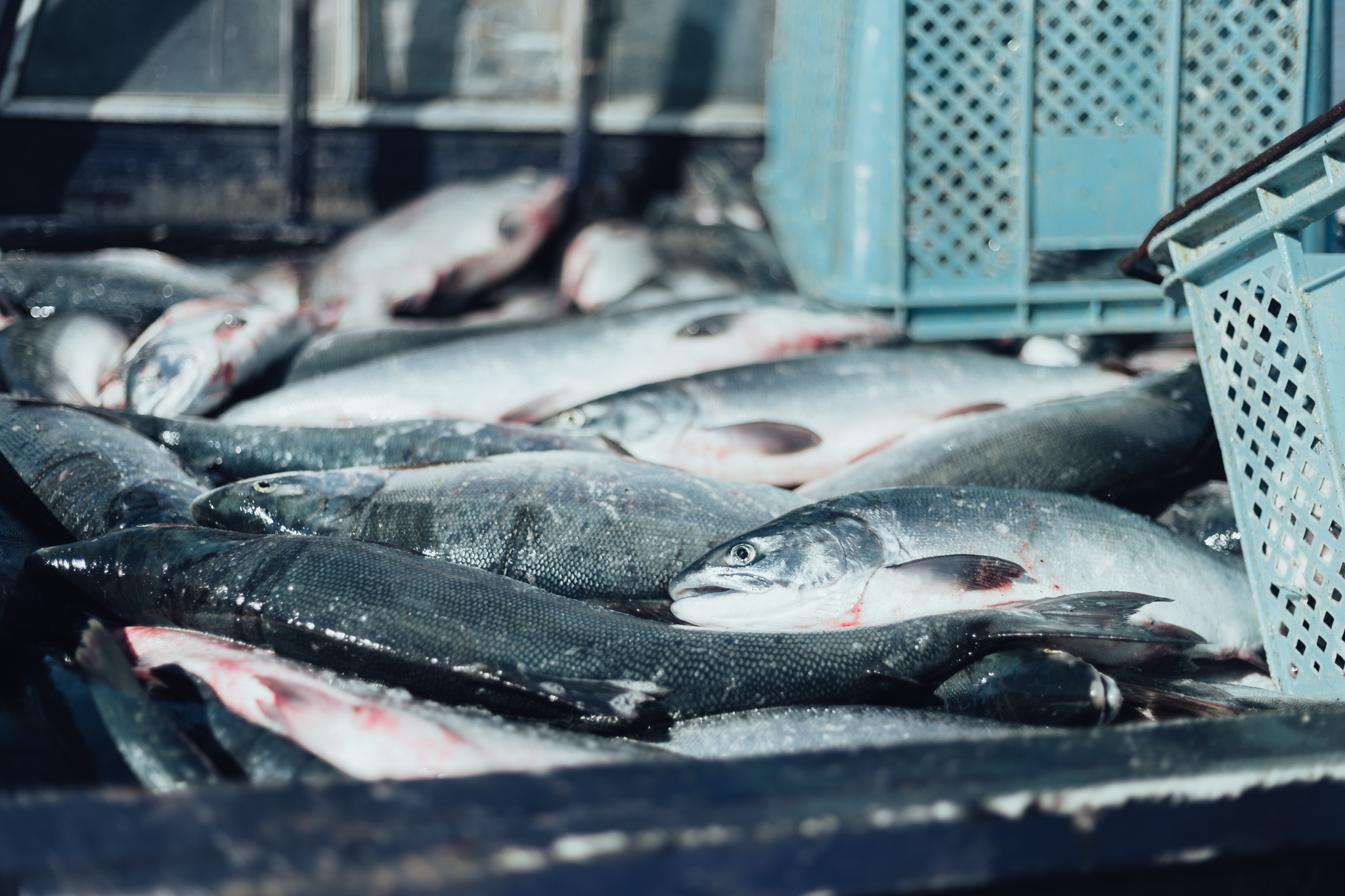 The Wild Side
The main reason I dreamed of Kamtchatka as a destination for quite a while now, neither were the bumpy bus rides, nor the people specifically. I wanted to see the rugged coastlines, the massive, active volcanoes and the wildlife with my own eyes. And I did. Since words and writing are not my strong suit, from here I'll let my photography do the talking.